2020 is literally just around the corner, therefore many Christians are thinking about how to read their Bibles in the New Year. For a good few years now, I've made a habit of reading through the whole Bible in a year. It's a great habit to get into that helps you meditate one the Word of the Lord.
So here are a few tools that can help you along the way this year; a few Bibles, devotionals and Bible reading plans for 2020.
Bibles…
Panoramic Bible (New Testament)
This is a great Bible! It is designed to make the studying of Scripture easier by giving you a birds eye view of the New Testament. In its pages you'll find whole books of the New Testament printed on as few pages as possible to enable you to see the whole book in context. You can see 17 of the New Testament books over two pages and 10 of them in slightly longer sections. Interspersed are pages for taking notes and each page has plenty of space to scribble as you study. Here's an example picture of the book of Philippians for you guys…
This Bible is ideal for preachers, small group leaders and Christians who want to feast on the New Testament.
Rating 5/5 (I wish I could give it more!)

Pastor's Bible
If you're a pastor then this Bible will be a huge help! It's a beautiful cloth bound ESV with phenomenal articles throughout written by experienced pastors to help you in your ministry. You'll find example prayers, details of how to prepare for weddings, funerals and baptisms (infant and adult). You'll find articles about the importance of sung worship and how that should fit in with the whole service, hospital visits, ministering to the dying, marriage preparation  and much more. I wish that I would have had this Bible the minute I went into full time Christian Ministry, it is so helpful! If you're a pastor, or you're in pastoral ministry to any degree, I highly recommend this Bible to you.
My wife bought my copy for me from 10ofThose. I currently can't find it on their site, but as soon as I find a place to buy it from I'll post it here.
Rating 5/5 (I would honestly give it 10/5 if I could!)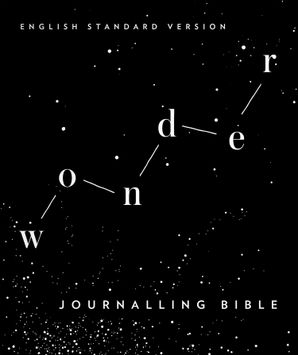 ESV journaling Bible
The layout of this Bible is good for you to take notes. Those notes may be sermon headings, insights into a passage, applications or comments that you've read about a particular passage. The interesting thing about this edition is that the margins aren't lined, meaning that those who journal with art and drawings may find this really helpful. This would be a good Bible to help you take notes in as you read through the Bible this year.
Here's an example for you guys..
Rating 4/5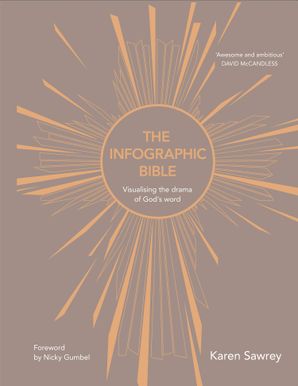 This isn't really a Bible, but it's a book that helps you see so many themes and connections that you might miss otherwise. In this book you'll find wonderfully illustrated charts, pictures and diagrams that draw out information from the Bible and present it in an exciting and captivating way. It doesn't cover every theme or book of the Bible, but it will be an interesting book to help you see things that you maybe wouldn't have seen otherwise.
It's a great gift and a really interesting conversation starter, why not grab a copy and put in on your coffee table?
Rating 4/5
Bible reading plans…
Ligonier has put up their usual list of Bible reading plans that are always helpful, some are for the whole year and others for shorter periods. Some of their plans have you reading through the whole Bible whilst others focus on particular parts – https://www.ligonier.org/blog/bible-reading-plans/
Bible study tools has also put up a list of Bible reading plans – https://www.biblestudytools.com/bible-reading-plan/
Bible reading Checklist by 316publishing. This is not a plan, but a printable checklist so that you can keep track of what you've read and what you haven't. It's really helpful! This past year I've just ticked off the contents page, so this plan will make my Bible look neater  – https://316publishing.com/wp-content/uploads/2019/04/Bible-Reading-Checklist_FINAL.pdf
The whopper of all Bible reading plans is the Robert Murray M'Cheyne plan. With this plan you'll be reading the New Testament and Psalms twice and the Old Testament once. I really enjoyed this plan because it gives you the broad overview of Scripture in one big sweep – http://mcheyne.info/calendar.pdf
Devotionals…
Inspired Questions
Some devotionals take you through the whole Bible and others take you through smaller sections of the Bible, this book is unique because it doesn't do either. Inspired Questions is a years journey through 365 questions that are asked in the New Testament, I haven't come across a book that does this before. In this book you'll be challenged to refocus your attention on God, drawn in to see His majesty and the wonderful news of His love for His people. This book would be a helpful companion to sit alongside your Bible. It will help you think through some of the questions that you're maybe thinking about and it will make you dive into Scripture more.
Rating 5/5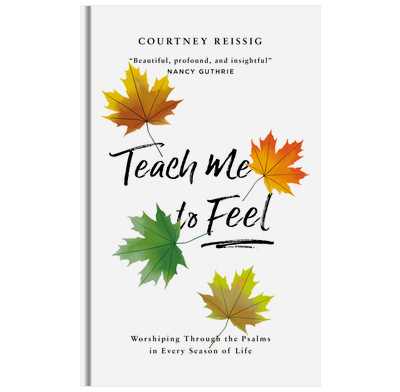 This book is written specifically for women. Emotions are tricky things, they can override and take over or we can suppress them, neither is helpful. In this devotional Courtney Reissig takes women through 24 different Psalms and reflects on how important it is to express emotions and bring them before the Lord. In this book you'll find great insights from Scripture, challenging applications and Reissig's story. Ladies, if you're looking for a devotional this year, I highly recommend this one to you.
Rating 5/5 (and that's from someone who isn't the intended audience, so imagine how much you'll like it?!)