One day I need to send you all a picture of my 'to review' shelf. It is a wonderful gift that keeps on growing, which I really enjoy. There are a huge range of books that I try to review one by one. However, it's been a while since I did a longer post with a good number of books on it. So, here goes. Hopefully this will give you an insight into some of the great books out there, but also the huge variety of stuff that I read.
How to Live an 'In Christ' Life
This book unpacks the wonderful gospel truth, that Christians are in Christ, in 100 short devotional readings. But it's not just the normal 'in Christ' things you might imagine. In this book Berding unpacks some deep theology and some wonderful truths that will make you praise God for the wonderful gospel. Berding unpacks a Christians identity in Christ, their daily life in Christ, Christian community and mission in Christ and a final chapter on abiding in Christ. I highly recommend you pick up a copy of this book and be left in awe of our wonderful Saviour Jesus Christ.
---
The Bedrock of Christianity: The Unalterable Facts of Jesus' Death and Resurrection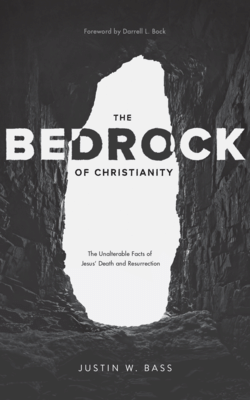 How do you disprove Christianity? Prove the resurrection didn't happen. Simple, right? Well, no, it isn't simple at all. This book takes you on a journey back in time as you examine the evidence for the life, death and resurrection of Jesus. The book isn't full of Sunday School answers, it has solid evidence that has been engaged with in a serious way all pointing to the truth that Jesus really did die and rise from the dead. It is meaty, but brief. It is clear and convincing. If you're wanting to dig around a little bit in the historicity of the resurrection, this is a good book for you.
---
Held
31 Biblical Reflections on God's Comfort and Care in the Sorrow of Miscarriage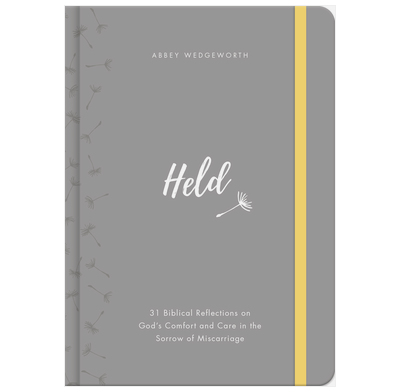 One of the horrible things to hear is that a couple have lost their little child. Regardless of what stage they were at in their pregnancy or life, a miscarriage is an unbelievably heart breaking thing. I really do hope that this book will be a valuable tool for pastors, mums and dads, and people who have felt the ground shattering pain of a miscarriage.
This book is written by someone who knows the pain of loosing a child and it includes the stories of other parents who have the same experience. Each chapter is short and memorable as it points you to the rock in the storms of life. Buy a few copies of this book because it will definitely be useful to read and counsel others with.
---
'Adorable' isn't usually the word that pops into my mind when I think about the Trinity. It is so important to read history, to understand the controversies that have gone on in years gone by, so that we can learn not to make the same mistakes again. This book looks back at a controversy that took place in the States, specifically in the Presbyterian church, in the nineteenth-century. The book is niche, but if you're interested in history and how an argument developed between trinitarians and unitarians, then this is something you'll enjoy 🙂
---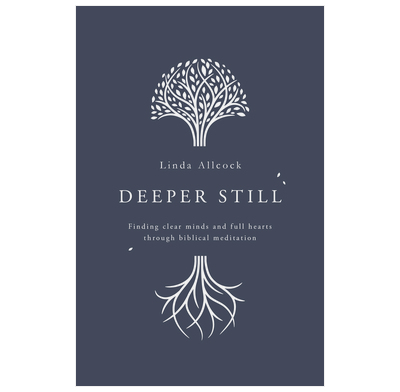 Life is busy. We spend our days writing and reading emails, working for an employer or at home, looking after the kids, trying to do normal life, admin, etc. So it is common for many of us to sit in front of our Bibles and be distracted, to have our attention pulled away or simply to not engage as well as we should. Linda has written this helpful book which is a call for Christians to meditate on God's Word. Meditation can be viewed with skepticism by some because of how the word if used in other religious practices. But we cannot throw away the practice of sitting, listening to and really taking in God's Word. Nothing mystical, nothing dodgy, just God-glorifying meditation on the Word. Linda's book will be a helpful tool for you to consider how to meditate on the Word of the Lord.
---
The Fulfillment of the Promises of God
If you haven't guessed it by now, I am a geek. I enjoy reading theological books that other might not enjoy reading so much. I enjoy diving into the intricacies of doctrines and theological frameworks. So I really enjoyed this book! In just 281 pages Belcher sure does pack in a lot of information, questions from scholars and historical figures, Bible verses and discussions on doctrine. If you are looking for an explanation of what covenant theology is, this is a great wee book. It will stretch you and challenge you, but it is worth it. Dive deeper into covenant theology and grab a copy of this book.
---
Myth and Meaning in Jordan Peterson: A Christian Perspective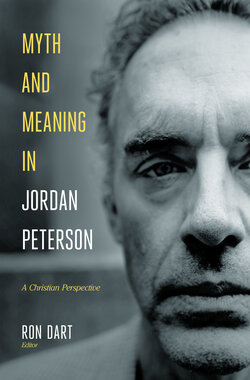 Jordan Peterson is an interesting character. Some Christians have no idea who he is but others see him as the best teacher that ever lives (except for Jesus obviously). I have no doubt that what some of Peterson teaches can be helpful, should Christians be flocking to him and treating him as a Christian because he speaks about the Bible?
In this book there are ten chapters, each by different authors who unpack who Peterson is, what he believes and its relevance for the Christian Today. If you're a die hard Peterson fan, this will interest you. If you're not, this might help you see why so many people follow everything he says and writes. It's always helpful to approach things and consider the Christian perspective, to see, read and hear things through the Christian worldview. This book will help you do that.
---
This is not a book I would describe as one of my 'normal reads'. This book is a testimony written by Katherine Parr the sixth wife of Henry the Eighth. This book is short, only 47 pages, but it is a bit of a difficult read. This is not your new kind of book that you buy in Waterstones, it was a long time ago. Queen Katherine discusses her pre-conversion life and sin, she meditates on the cross and the good news of Jesus and then she speaks about her life as a believer. It is an interesting read that you can buy on the above link, or read the full text there too. I recommend buying the book so that the publisher can produce more books from the English Reformation.
---
A BRIEF DECLARATION OF THE LORD'S SUPPER
This book, like the one before it, can be purchased from the publisher or read in full online. I would recommend buying the book because the layout of the printed book is helpful with sidetones of Scripture references and helpful notes. This book outlines, very briefly (just 49 pages), the position of Nicholas Ridley on the Lord's Supper. He wrote this in prison before he was burnt at the stake in Oxford in 1555. This one is a slightly easier read the the previous book and really interesting. Give it a read.
---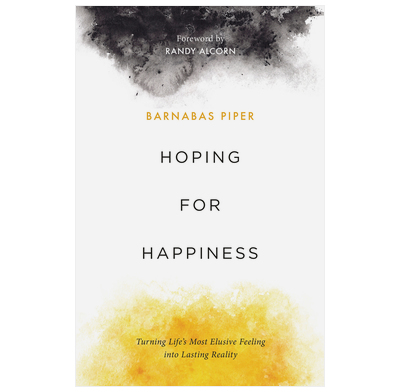 So many people spend their lives searching for happiness. People search for it in money, in possessions, in relationships and in all sorts of things. That search for happiness doesn't stop when you become a Christian. But often Christians can be wracked with guilt and feel as if they aren't allowed to be happy. This book will lift your eyes to see Jesus, to see the beauty and effects of the gospel and the glorious future that awaits those who trust in Jesus. True happiness is not found in material possessions, but it is found in the person of Jesus Christ.