I was recently talking to a friend and I made the comment that, for a while now, I haven't read many older books. I used to make a habit of making sure that at least one of the books I read a month was older. Sometimes it would be early church fathers, sometimes it would be from the reformation period and sometimes it would be the puritans. Although the books I'm about to review aren't old, all of them were published in 2019, they are about people from the past. 4 different people (Spurgeon, Columba, Athanasius, Bruce), 3 different countries (Scotland, England, Egypt) but each of them pointing people to Jesus Christ.

Charles Spurgeon, who is the greatest? by Catherine Mackenzie
One of the great things about living in our place in history is that before us have gone giants of the faith. We have testimonies and stories of men and women from years gone by who have stood up for their faith, who have preached the gospel faithfully and who have fought the good fight; Charles Spurgeon is one such man.
In this short children's book you'll find the story of Charles Spurgeon a pastor, theologian, writer and well-known preacher from the 1800's. This little books packs in Spurgeon's conversion, his ministry and other elements of his life. It would be a great wee book to help your children think about and appreciate what Christians in the past have done and it will serve as a testimony to how God can work through broken people like us.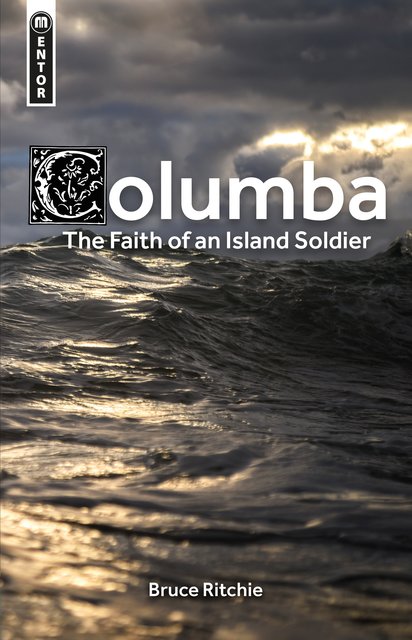 Columba, the faith of an Island Soldier by Bruce Ritchie
When I was in my first year of my seminary degree we had Church History and one of the essay topics was Columba. Not many people picked the essay because there is a lot of 'legend' around Columba, so I was intrigued to receive this book.
In this book Ritchie unpacks the truth that we know about Columba, his life and his theology. It's an interesting read that puts a lot of the myths and legends to rest. This book would be helpful for anyone with an interest in Scottish church history. This book is part of the Mentor imprint from Christian Focus, so the target audience are seminary students, ministers and more serious readers.

Athanasius of Alexandria, his life and impact by Peter Barnes
This book is a really good introduction to the life of Athanasius. Peter Barnes packs each page with knowledge of the time in which Athanasius lived, the state of the church and the theological scene that he lived in.
This books tells the tale of how Athanasius ministered in the midst of persecution as he spoke against Arianism that was finding roots in the Roman Empire. Barnes helpfully draws out a lot of detail and factual information in an engaging way. I would recommend this book as a good introduction to the life of Athanasius and the theological impact that he had during his lifetime. This book touches on very important and relevant topics for today because history really does repeat itself and being familiar with heresies and the debates that surrounded them will equip us to defend the faith today.

Preaching without Fear or Favour, previously unpublished sermons on Hebrews 11 by Robert Bruce translated and edited by David Searle
I enjoy listening to sermons, I find it fascinating to see how different people split up, illustrate, apply and handle passages of Scripture. But if you want to hear the sermons of faithful preachers from years gone by your have to use your eyes instead of your ears. This book is exactly that, it is 28 sermons from a well-known, faithful pastor who ministered in St. Giles in Edinburgh Robert Bruce (1554-1631).
The sermons in this book are characterised by faithfulness to the text, a pastors heart for people and a desire to see people come in contact with the truth of God's Word. I know where I'll be going if I ever come to preach on Hebrews 11 in the future.
These are just a few of the vast number of new books coming out about old saints, read them and learn from faithful people who have done wonderful things for the Lord and His Kingdom. Read old books too because the church has so much history that we can learn from that we would be foolish to only read new books.