Lent is an interesting thing. I wasn't raised in what I would call a 'liturgical family', sure I remember hearing about lent because people give up chocolate or alcohol for a few weeks. But my understanding of lent didn't really go beyond that. It's only been in recent years as I've seen the incredible benefit of taking time to reflect on Jesus, who he is and what he did. There are two times of the year in the church calendar for this; lent and advent.
But if you're like me, then you'll want to read something new and so every year at lent and advent I try to read a new and different devotional. Here are my recommendations from last year. Below are 4 short recommendations for you that I hope will be of use to you during this time of year. I recommend two devotionals (one for adults and one for families) and two great giveaways that explain the importance of Easter.
Take the time this year to seriously ponder in depth the wonderful new that Easter is; that the death of one man, the Lamb of God, has made it possible for unrighteous sinners to be made right with God.

To Seek and To Save by Sinclair Ferguson
My general rule is this; if Ferguson writes it, you should read it! The Gospel of Luke is full of Jesus' encounters with a wide range of people; from the rich to the poor and from religious leaders to beggars.
In this devotional Ferguson walks you through many of those encounters to help you grasp a fuller picture of the significance of his journey to seek and save the lost (Luke 19:10).
At the end of each short devotional, lasting no more than 3 pages, you'll find a wee note to reflect on and a short section for you to take notes. I highly recommend that you read this, even if you don't use it for lent this year. It is a wonderful book full of helpful insights and descriptions of Jesus and his journey to the cross.
Rating 5/5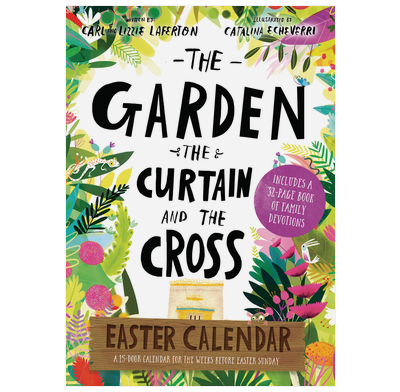 The Garden, the Curtain and the Cross Easter Calendar Family Devotional by Carl & Lizzie Larerton
Finding time as a family to read God's Word and grow in knowledge and understanding of the gospel and the Bible is a hard thing. This is a great resource that can help!
Each family devotional will take about 10 minutes, it is simple yet profound and very interactive with an easter calendar to go with the booklet. This great little resource will get your whole family excited about who God is and His plan for the world and it will help you think about the significance of Easter whilst having fun. For 15 days, each day, you'll walk through an opening prayer, read a passage of Scripture and think through some helpful and accessible questions. If you have children, I definitely suggest you buy this folks.
Rating 5/5
2 Great giveaways…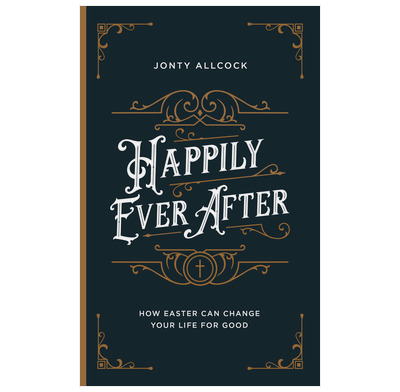 Happily Ever After by Jonty Allcock
This little booklet is a great explanation of the gospel and the significance of Jesus. It plays to our love for happy endings and shows how even the most horrific death leads to tremendous and wonderful life!
This would be a great little giveaway at an Easter service or even if you're just sitting in the barbers. Jonty's writing style is conversational and funny at points, but the message he conveys is a serious one that the whole world needs to hear!
Rating 4/5
The Big Picture by Jason Ramasami
There are some things that are designed for very specific things, but that work for other purposes too. I think that this is one of those things. This little pamphlet was designed to be a visual aid to help teenagers see the big picture overview of the Bible. The illustrations are really cool.
So why am I mentioning it here? Because I think that this would be a great giveaway for Christian at Easter! It contains a lot of information in very few pages (it's a foldout concertina) summarising how all of the law and prophets is fulfilled in Christ.
Rating 5/5