This lockdown has meant that, like so many people across the world, I am working from home. I really enjoy my job, which has often meant that I have a slight tendency to over work. But one of the good things that I've found during the last few weeks is that I've had a bit more time to read. The weather has been nice and I've been able to sit outside in a wee garden behind our flat and have lunch with my wife and read a bit in the sun.
This lockdown has boosted my reading quite a bit. In 2020 I set myself the goal of reading 120 books, but I'm already over half way through that goal already so I might need to set another one soon. But I thought that this gives me the perfect opportunity to tell you a bit about a few books that I've been reading recently.
This book is Benjamin's ordination paper for the Evangelical Free Church of America, he has added a bit of material and made it more reader friendly for you. This is a really helpful read and a Biblical argument for an amillennial view of the return of Jesus. If you don't know what that means, I suggest that you read the book, it is a helpful introduction to the topic which also touches on other very important topics. This is not a long book, it won't take you long to read, and it is worth every second. Vrbicek is quickly becoming one of my new favourite authors. Buy this book.
---
Pornography is a huge problem in the world and a huge problem among Christians, both for men and for women. This book is written specifically for men who struggle against porn. Vrbicek is caring in his wording of the title of the book to highlight the fact that porn is an enemy that people are in a battle against. This short book is very practical and rooted in the Bible and theology. Even in Porn is not something you struggle against, I recommend that you read this book because it can help you care better for others who do.
---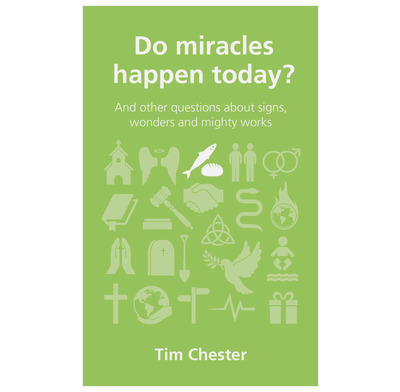 This is a question that I guess the majority of Christians have asked, do miracles happen today? We all probably know of friends or family members who have prayed for or asked us to pray for the miraculous healing of someone else, should we do so in anticipation that a miracle would happen? In this short book, Chester addresses that topic in a very introductory manner. I like how the book states this, near the beginning of the study…
"The experience of our generation can't be the criteria for what can happen. Just because you've never seen a miracle doesn't mean a miracle can't happen"
This short book tackles a very big, and often very emotionally charged, topic for many people today. There's a chapter on defining a miracle (which is surprisingly difficult when you think about it!), why there seem to be fewer miracles today than there were in Jesus' day and what the purpose of a miracle is. Chester highlights some of the dangers of those who cast of miracles as fables, but also some of the dangers of those you blindly accept that a miracle has taken place. This would be a helpful introductory wee book (92 pages) for anyone to read who wants to begin looking into the miraculous.
---
Stay Salt by Rebecca Manley Pippert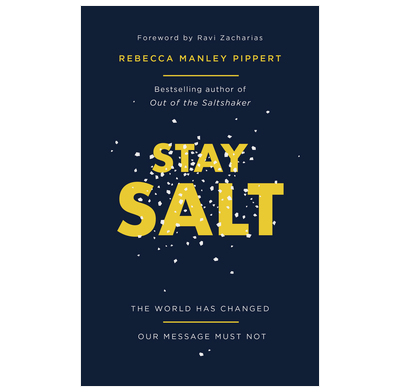 Out of the salt shaker and into the world is still one of the best books on the topic of evangelism I have read over the years, now we have another book from Pippert to spur us on in our work of an evangelism in a changed world. The world may have changed, but the message of the gospel of Jesus Christ has not! This book is a fervent plea for all Christians to continue to be a witness for Jesus in the world, to stand up for the faith and to speak the truth in love to family, friends, neighbours and colleagues. Stay Salt is about 250 pages but it is very readable and full of helpful advice, teaching from Scripture and stories of how Pippert has engaging people with the gospel over the years. The book is in three parts; the means, the message and the method. Each part is insightful, encouraging and challenging. I highly recommend that you read this book, it contains a message that we all need to hear!
---
There are plenty of books on the works of Jesus, the things he did during his life and the significance of his death. There are even a number of books on the identity of Jesus but hey focus largely on his natures of being both fully God and fully man. This book gets you right at the heart of Jesus Christ.
This book has been my most favourite read so far this year, that is not something I say lightly! Ortland does a phenomenal job at getting the reader into Scripture to see the beauty of the heart of Jesus. in 23 short chapters Ortland lifts your eyes to see Jesus in all of his glory and splendour. This book will fuel your love for Christ, it will lead you to worship and it will fill you with thankfulness for the wonderful saviour that Jesus is!
If you can, please buy this book, you will not be sorry but you will be rejoicing so much in the wonderful Saviour that Jesus is as you see his heart for people and more. You will be so encouraged and comforted by this book that you'd be missing out if you didn't read it.
---
I'm not really familiar with Andrew Peterson's work, but I'm part of a writers community that highlighted this book. Personally, I don't really consider myself to be very creative. Sure, I've written songs, poems, I write this blog and a few other things, but creative doesn't come to mind when I think of myself.
Nevertheless, this book (written specifically with creative people in mind) was really helpful and a really enjoyable read! Peterson is very open and honest about the struggles and inner-battles he faces as a Christian artist, he doesn't offer slick systems to be better and more productive, but he speaks from his own experience. This is one of those books that feels as if you're just sitting having a coffee and a chat with the author. If you're a Christian and you enjoy creating things, whatever form that takes, I recommend that you  grab a coffee and sit down to chat with Peterson!
---
Self-control is probably not one of those topics that you think about much, it's probably not one of those topics that you immediately think of when you hear the word discipleship, but it should be. In this book Paul Williams draws on years of experience of pastoral ministry as he shares the importance of being disciples who exercise good and Biblical self-control. Williams doesn't offer quick-fix solutions or a discipline cheatsheet, but he gives you the tools you need to properly consider the importance of and need for self-control in discipleship.
Williams starts of by giving you the foundations, the Biblical ground work that you need to understand so that the pursuit of self-control doesn't become a moral whipping session or an unuseful self-help motivation. Self-control, for the Christian, is fuelled out of a desire to be a better worshipper and disciple of Jesus and achievable through heard work and the power of the Holy Spirit at work in us. Williams then goes on to unpack a few of the areas that one needs self-control in, for example, there are chapters on use time, reading, drinking, sex, anger, speaking, money and the use of screens.
This book can be a helpful tool for you to read 1-1 with someone, to read on your own as you seek to grow in Christlikeness and it helpfully highlights the hope for those who haven't always exercised self-control. I enjoyed this book as it is Biblical, practical, comforting and full of grace. Buy a copy and enjoy 🙂