I quite enjoy reading kids books, not just because I like the pictures but because, if done properly, they convey wonderfully deep and meaningful truths in simple language so that the smallest child can marvel at God. What we read to and teach our children is hugely important! We wouldn't dare fill our own minds with false teaching and we wouldn't read materials for spiritual growth that are not based on God's Word. So we should expect no less from books for our children! Here are a few books for young children and some helpful books for pre-teens too…
Growing God's Gifts by Lucy Joy
In this great wee book for small children, Lucy Joy explains and applies the fruit of the Spirit to children. Written in such a simple and understandable way, yet not detracting from the seriousness and depth of Galatians 5. I like that this book also highlights what the fruits of the Spirit are not, as well as what they are. This would be a great wee bed time story that will help you bring the Bible into every day conversations too!
---
The Prisoners, the Earthquake, and the Midnight Song by Bob Hartman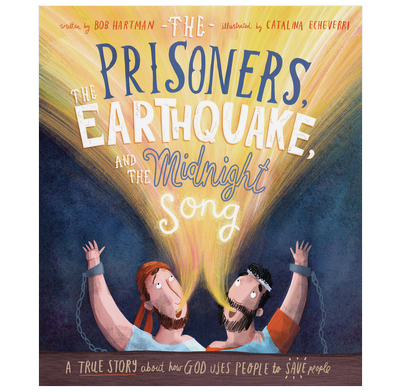 Wouldn't it be wonderful if children understood that in all circumstances, even in prison, Christians can sing and praise God? In this little bed time story book, Bob Hartman retells the story of Paul and Silas in jail and the conversion of the jailor. The book begins with the question "listen! do you hear it?" goes through the story and ends with the same question. Although this time its not the singing of Paul and Silas that you're listening to, it's the voice of millions of people from different lands and languages telling people how they too can be saved. Great wee book and beautifully illustrated (as always!) by Catalina Echeverri
---
Seek and Find: Old Testament Bible Stories by Sarah Parker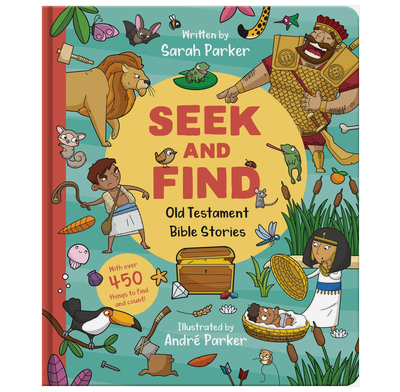 I really like this book! It's got 8 Old Testament Bible stories for kids to learn from in a fun and interactive way. Each page comes with a passage to read, a wee summary of the events and a 2 page spread with things to find. This is a great way to get small children to engage with Bible stories and it give parents the opportunities to dig deeper into what happens in each story. André has done a wonderful job at illustrating this book! I would seriously consider buying a copy.
---
A Beautiful Mystery by Heather Thieneman
This is an interesting book on the topic of modesty for pre-teen girls. Heather Thieneman has written this book to aid parents help their daughters appreciate the principles and purposes of modesty. I think that this could be a helpful book for parents to combat our cultures obsession with looks and the body. Each short chapter has Bible references, relatable and relevant stories and a page for drawing something about yourself at the end.
---
Trailblazer Americans Box Set 7
Kids should be growing up hearing the stories of great men and women of the faith who have dedicated their lives to the Lord's service. Every Christian should be familiar with at least a few historical names and regularly read Christian biographies. Here are a few short books that will help pre-teens learn about Jim Elliot, Lottie Moon, Betty Greene, Elisabeth Elliot and D. L. Moody. The Trailblazer series has been a great tool to kids and I've seen so many children buy them at camp and really benefit from reading stories of how God has clearly been at work.
If you're wanting to encourage your child to grow in their faith and learn from the example of other Christians, this wee series would be a great place to point them. You can buy this set, of 5 short books, for just under £25 pounds at the moment, not a lot of money for some wonderful testimonies.
---
Good Choices, Bad Choices by Jean Stapleton
This could be a helpful set of 40 very short devotionals for your pre-teen to do, it could set them into the pattern and routine of personal devotions. Each section tells the story of an Old Testament character who proves that God is in control. At the end of each little devotion there are reflection questions and other relevant passages.
You can also buy More Good Choices, Bad Choices which has an additional 40 studies.