There are so many kids resources out there for children, so many good books that will encourage learning, reading and growth in knowledge and love for Jesus. One of the things I love about some of the new resources I'm sent to review is that they are so biblical! Here are a few resources that will help you, whether you're a parent or not, teach children about Jesus, the Bible and the world we live in.
Deborah and the Very Big Battle by Tim Thornborough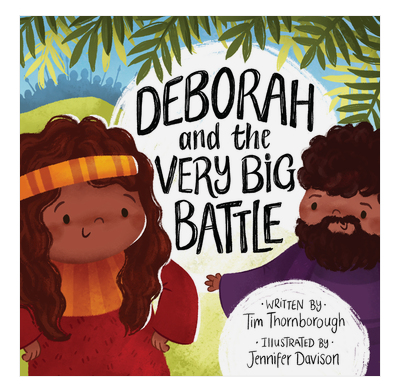 I really enjoy this little series of books because they are true to what the Bible teaches in a very age appropriate and sensitive way. This book is no different. I don't recall ever seeing a children's book on many of the events described in the book of Judges. This book stresses how important it was for Israel to listen to the God's Word and obeying what He said. This book is what is says on the back, a "faithful and fun retelling of a classic Bible story".
Also, Jennifer Davidson is a wonderful illustrator who really brings the story to life well with her gifts. Follow her work, you'll certainly enjoy it.
---
Moses and the Very Big Rescue by Tim Thornborough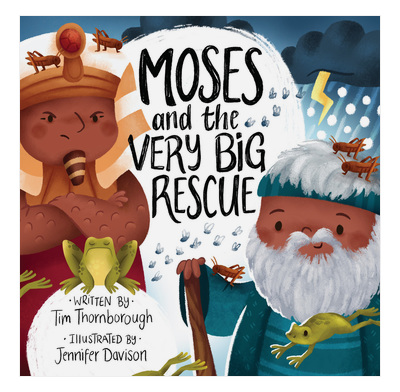 Tim opens up this Bible story by saying how God counts down to the very big rescue of His people. The book then goes into the 10 plagues that God sent on the Egyptians for Pharaoh's refusal to let God's people go. This book doesn't sugar coat the story, but it tells it sensitively and helpfully for the relevant age group. I would recommend these books for children because they teach the truth so well and are faithful to what the Bible actually says.
---
A Taste of Asia by Reuben Grace
This is a great book! I mean it, if you want a devotional book for the whole family, get this one!
In these 21 devotional adventures you'll be visiting different countries, learning about different cultures and different religions. In this book you'll hear about God's plan to reach all the nations and different people groups. Each 'adventure' has questions, Bible verses, prayers and stories that will help the whole family understand different people better and understand God's desire for people to come to know Him better. There are also some pretty fun activities in most of the 'adventures' that I'd be keen to try out. Training children from an early age to see the beauty of the world and the need for missionaries to go and share the gospel to the ends of the earth is really important. That must also go hand in hand with children seeing their whole family share that same gospel message at home too as they evangelise in their own setting.
Seriously, go get this book! Buy a copy here.
---
MISSION TO DENDROS – THE NEW ALBUM
I'm not going to lie, I'm not a huge fan of so many children's songs because they can be cheesy and just not sound great. But I have really enjoyed every CD of Michael Tinker's that I've listened to!
This album of music for children follows a space theme with little episodes of how a crew are on a mission to Dendros. One of the things I really enjoy about these songs is that they are all based on the Bible, so much so that every song title has a passage in brackets next to it. The songs are simple, catchy (I was singing one for days!) and all of them are God-glorifying. Tinker has a real gift of condensing biblical truths into simple songs with exciting stories to help children hear and sing the Word of God throughout their day.
---
Looking for a Christmas album that will help you children think about the meaning of Christmas, the birth of Jesus and the implications of that for people today.
I normally get books to review before they release, but this is a first for receiving music to review. Head over to Tinker's website and pre-order this CD. You'll be singing great biblical songs about the birth of Jesus from the beginning of November until Christmas Day. As with the previous album, each song comes with a Bible passage in brackets which helps you see where the song is taken from. This also means that you can read the passage with children and explain a bit more about it as Christmas draws closer.