*I received a free copy of these books from the publishers in exchange for an honest review. This has not clouded my judgment *
Christmas is a great opportunity to tell children about Jesus. The Lord has blessed the church with a ton of great children's books and other resources to help with that. I'd like to highlight just a few to you that will help you share the message of Christmas with children this year. Some of these books are great to read to kids and others are great to think about giving away. If you know of a toddler group, a new mums group or similar kind of groups, why not buy multiple copies and give them away?
A Better Than Anything Christmas by Barbara Reaoch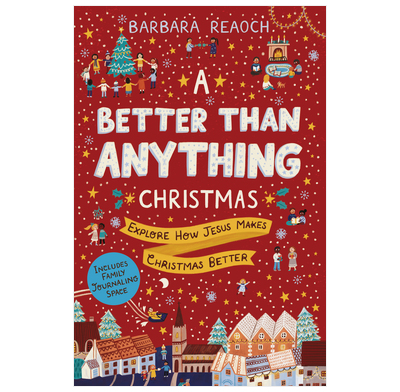 Here is a family devotional book that will help the whole family think about who Jesus us, what he has done and living for Jesus today. Each section has the four E's;

– Explore, a short reading from the Bible.
– Explain, a short 'lesson' on the meaning of the passage with relevant questions and illustrations to help children of all ages grasp the meaning of the Bible reading.
– Engage, a list of question on the text to help the whole family engage with the passage. There are different questions marked for older and younger children.
– Enter In, a short scripted prayer.
Following that there is also a page which tells a truth about Jesus and gives a space for journalling or drawing. This great little family devotional book will help you point your children to Jesus and teach them about what he has done. I highly recommend you grab a copy here.
---
The First Christmas Song by Alison Brewis
Singing is a great thing that many Christians are missing in the world right now. What better way to teach children the importance of singing by taking them through some of the first songs in the New Testament?!?!
This short book for little children takes you through the songs of Mary, the angels and Simon as they praise God for the birth of Jesus. Alison has written this book so it even rhymes, it's as if you could even sing it if you wanted to. This would be a great giveaway to a small child and a great bit of fun to create a tune to go with it. You can buy one copy here, or you can buy 50 to give away for £50 (that's a great deal!)
---
There's a Lion in My Nativity! by Lizzie Laferton & Kim Barnes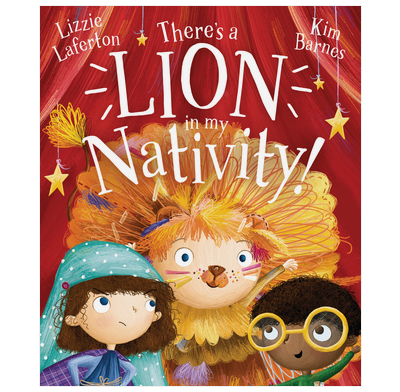 This short book for smaller children is a nativity scene in a play format, imagine you're sitting in the audience watching it play out in front of you with a narrator and everything. I would say this is probably for children of 5-6 years of age. I wasn't a huge fan of it, if I'm being completely honest. I like that it is trying to be engaging and I get what the authors were trying to do, I just thought it could be a bit confusing for children.
A good thing about the book is that at the end it explains who Jesus is by putting some of the characters and things that have come up int he story with Bible references underneath. That's a neat idea.
---
The Unexpected Gift Storybook by Annie Kratzsch
I don't think anyone can say that the events surrounding the birth of Jesus were expected. Jesus was not just a normal baby, but how can you communicate that well to children? This little book will help. Annie walks through the birth narrative of Jesus and draws out a number of the unexpected moments to help us see who Jesus is. She also jumps forward to his death and resurrections and how those unexpected events continue to change lives today. This is a great book to read with smaller children, you can buy a copy here or you can buy 50 to give away for £50. If you're looking for a book to give to small children in church or something, this would be a great choice!
The book also comes with a great Activity Book that gives you 25 activities each linked with a verse or two from the Bible. At the end of the 25 days you'll have a great wee set of ornaments and a visual to help you tell the nativity story in the run up to Christmas. Buy the Activity book here, or the set of both the story and activity book here.
This set of both the story and activity book is definitely one of my favourite kid's Christmas books this year. Buy it 🙂