Finding good and biblical reading material for children is really important, whether they read it themselves, parents read it to them or it's read as a whole family. We need to make sure that we're investing just as much time in teaching children as we would in teaching adults. The materials should be exciting, pleasing to the eye and understandable for the target age group. Here are some really helpful books for kids, teens and for whole families to read together. I've put them in age order, starting with small children and going up to family devotions.
Books for Kids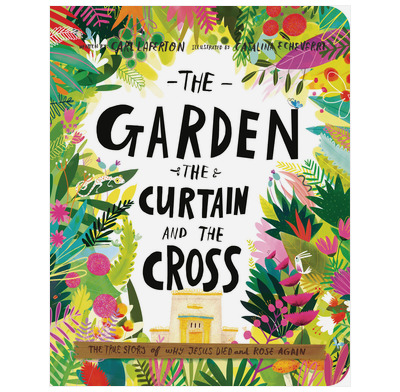 This is a great resource to share the gospel message with small children. The other resources in this series are great and I would highly recommend them all. This short board book goes through the garden of Eden, the fall, the temple and God's presence, the incarnation, the cross, the resurrection and the New Creation. It is theologically sound, fast paced, simple whilst conveying all the right information and it looks really really good! I highly recommend it.
---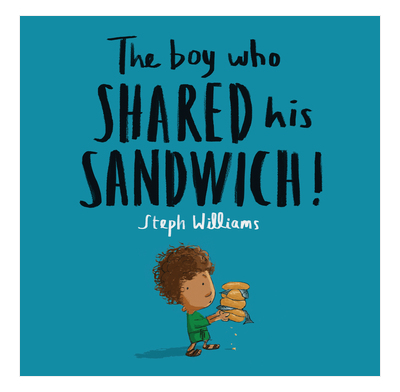 This is a great little book for children ages between 2-4 retelling the feeding of the 5,000 from John 6. The illustrations of this book are a bit more cartoon-like, which is as far as I know from The Good Book Company, and I like it. There are also some helpful notes in the back for grown-ups. If you've got small children and you're looking for ways to introduce them to stories in the Bible, this series could be helpful.
---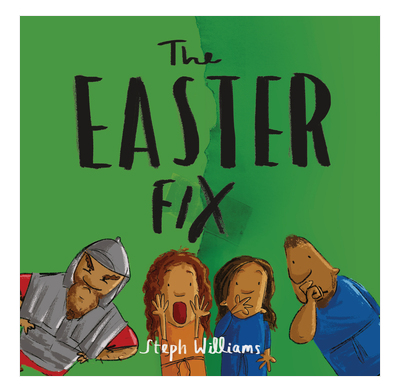 This is a great little book that would be a great aid for parents to start children thinking about the message of Easter. Williams does a great job of conveying the biblical truths with sensitivity for 2-4 year olds. Williams takes Luke 24:1-8 as the basis of this book and, as with the previous review, it has helpful notes for parents to think about as well. This would be a helpful book for parents of small children to get and use in the run up to Easter.
---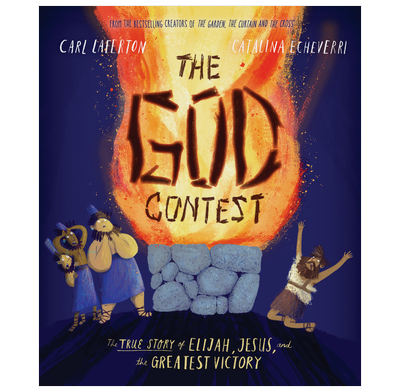 People love a good contest, singing contests and sports contests, just to name a couple. But when was a contest made to find out who the 'real God' was? This contest took place in 1 Kings 18 and this book unpacks that contest and its significance. The book also links it in with Jesus and His identity, His life, His death and resurrection. The target age for this book is for 3-6 year olds. Like the above books, this book looks great and it will be really exciting for a child to read.
---
This is a good book for 8-13 year olds about prayer. Prayer can be confusing for adults and children alike, this could be a helpful tool to help your kids think though the beauty and privilege that prayer is. There are really helpful chapters that ask some great questions, for example, what is prayer? Why pray? How to pray and so on. More than that though, Patricia takes the reader to the Bible to see some of the examples of prayer that we find there. This could be a helpful book for kids to read themselves and form the basis for good conversations at home.
---
Books for Teens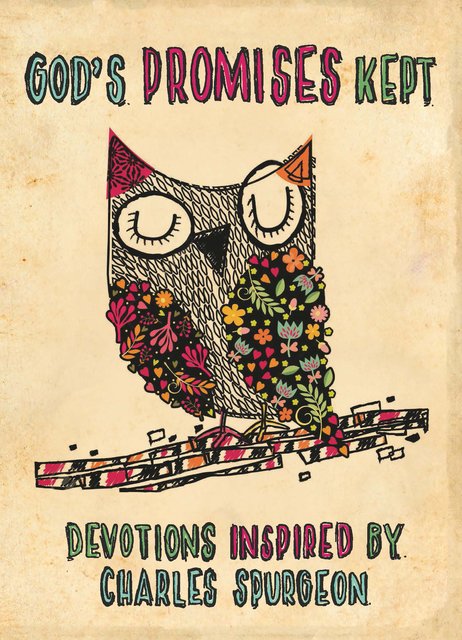 Spurgeon's ' The Chequebook of the Bank of Faith' has been a great devotional used by people for many years and it has benefitted a lot of people. Catherine has done a great job of adapting many of those devotional thoughts by Spurgeon into a format and language that is accessible for a pre-teen or tee. According to the Christian Focus website the target age range is for 9-14 year olds. These little books are small and easy to throw in the back of a beg for camp or as a companion to Bible readings at breakfast with the whole family. At the end of each short devotional there are also actions for the reader to do and prayers that they can follow if they wish. These could be the first step in aiding teens to think about a personal devotional life.
---
Apparently this book is for teenagers, but I've found it super helpful as a preacher and it won't be leaving my desk anytime soon! This book really is a great tool for anyone to have, not just teenagers. Linda basically gives you a timeline of the Bible with cool pictures, helpful summaries and facts and with a timeline of where events happened within the narrative of the Bible. This really is one of those books that your teens could use to get a good grasp of the history of God's Word and people, in a fun and well illustrated way. It even has a pull-out timeline poster! I highly recommend you get this, even if you're not a teenager 🙂
---
Books for Families
How can you teach God's Word to toddlers in such a way that they are fully engaged and that they remember at least a little bit of what you've said? Sing it to them! Bethany Darwin has put together this really helpful book which helps you sings song that teach all about God and the Bible in a fun and interactive way. Darwin also gives tunes that the songs can be sung to, suggested actions, activities to accompany each son, memory verse actions to aid memory, themes snacks and simple arts to go along with the book. If you're looking for a book that will give you creative idea of how to engage your toddler with the Bible, this is a great resource for you! If you run a toddler group or creche at church, this might be a great gift for parents or a helpful aid to your curriculum to keep handy.
---
Sinclair Ferguson has written some really helpful and insightful books, so here's another one. This book is a family guide to the Christian faith. Children are full of questions, as are adults, and so what better way to study God's Word than by interacting with some of those questions? There are 10 sections in this book, each section containing multiple questions that each instalment answers. each page has a questions, the answer, a memory verse, a prayer, a passage of Scripture to read, questions to prompt discussion and a craft or activity idea. This will be a great resource to make good conversations about who God is and what the Christian faith is all about. I highly recommend you get this.
---
This book is a walk through Luke's Gospel for the whole family that is based upon Meals With Jesus. There are 34 days worth of materials and 9 meals in Luke's Gospel are covered. Each day has a Bible passage to read, a helpful illustration that you can do with household items, prayers, stories and questions. One of the things that I really like about this book is that there are questions for all ages (3-4, 5-7, 7+ and teens). There is also a section that is geared more towards the adults present. This really is a devotional book for the entire family, something that every member could benefit from and definitely a helpful tool that could be used in family devotions. Get this one!